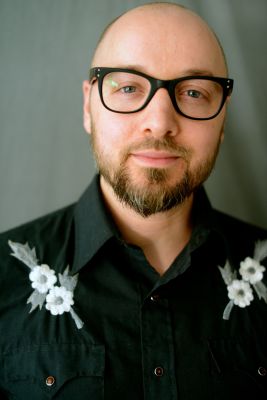 Derik B. Moore, MSW, LCSW is a Licensed Clinical Social Worker who worked as an outpatient psychotherapist and clinical supervisor for the past several years in the community mental health realm prior to joining the MTR Therapist team. He began working with those living with HIV as an activist in the mid-1990s in Newark and New Brunswick, NJ, where he engaged in street outreach and education, and advocated for a harm reduction approach to reducing transmission. This work informed Derik's commitment to public health and to exploring how economic and sociological factors can play significant roles in the ways we move through the world, as well as how we care for ourselves and others. In the late 1990's, Derik worked as a counselor and human rights monitor in NJ state prisons and county jails, and then as a clinical social worker and forensic interviewer. Since this time, he has gained extensive experience working with survivors of sexual abuse and intimate partner violence, as well as with their families. He has nearly 20 years of experience working with diverse populations, in terms of ethnicity, class, sexuality and gender identity.

Derik values the roles art, music, and humor play- both in the healing process, and as avenues toward reaching one's full potential. His education, training, and diverse experiences working with children, families, couples, and individuals have taught him a great deal about how culture, spirituality, upbringing, and neurobiology impact mental health, but his greatest teachers have been his clients.

Derik is trained in Cognitive Behavioral & Dialectical Behavioral Therapy, Motivational Interviewing, Relational, Solution-Focused, and Trauma-Focused treatment modalities.