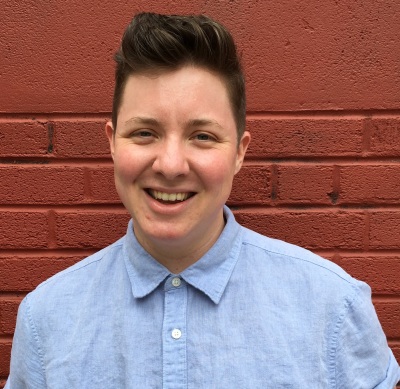 Em is a Licensed Clinical Social Worker in Pennsylvania. He obtained his Master's in Social Work from the University of Pennsylvania, an undergraduate degree in art history from Oberlin College, and completed post-graduate training in Cognitive Behavioral Therapy through Bryn Mawr College. Em brings experience in a variety of practice settings, including outpatient substance use treatment, mental health and HIV services. He has presented nationally on transgender-affirming care and addiction treatment.

Em believes that the stories we tell about ourselves shape our experiences and relationships with ourselves and others. Healing happens when we are able to move toward stories that are more kind, gentle, and attend to our strengths. Em sees his role as listening closely, asking questions, and holding space as you move toward the life you want for yourself. He specializes in supporting people around identity development, recovery from trauma, and coping with depression and anxiety. Drawing on tools from relational, feminist, and narrative therapies, Em will work with you to co-create a safe, nonjudgmental space to explore your emotions, shed light on your fears, and practice new skills.

Em grounds his approach to therapy in social justice and harm reduction frameworks, attending to the ways that oppression and marginalization on the basis of race, gender, sexuality, dis/ability, class, and citizenship impact our wellbeing and experience of the world. It is important to Em to hold space for those who hold marginalized identities, including LGBQ, trans, and gender non-conforming folks, and people in non-monogamous or poly relationships.